Railroad Earth brings their Annual Horn O' Plenty back to the Sherman Theater on Saturday. November 30th w/ special guests Yarn
We're excited to announce our return to the @Sherman Theater for the Annual Horn O'Plenty celebration, November 29-30! This year's festivities include a very special benefit...
"In honor of their late band member Andy Goessling, Railroad Earth is launching a campaign with VH1 Save the Music Foundation to fund an Intro to Music Grant at the 14th Avenue School in Newark, NJ that will donate instruments, instruction, and resources to build a music program for students in need. As a product of school music programs and an example of their powerful potential, Andy was passionate about fostering musical education and mentoring young musicians. Offering this opportunity to students in New Jersey is a cause that would be close to his heart.
How can you contribute? Please donate to directly support our online crowdfunding initiative, and stay tuned for special perks and prizes for participating over the coming months! They will be presenting a special online auction of exclusive Railroad Earth memorabilia and experiences. The campaign will culminate with two special evenings at the Sherman Theater, where they will be donating a portion of ticket sales to the cause, hosting a charity raffle, and offering a limited edition VIP ticket package for Saturday night!
No better way than to gather friends, family, and the Hobo community and celebrate the immense impact Andy had on everyones lives. We hope you'll join the special tribute!"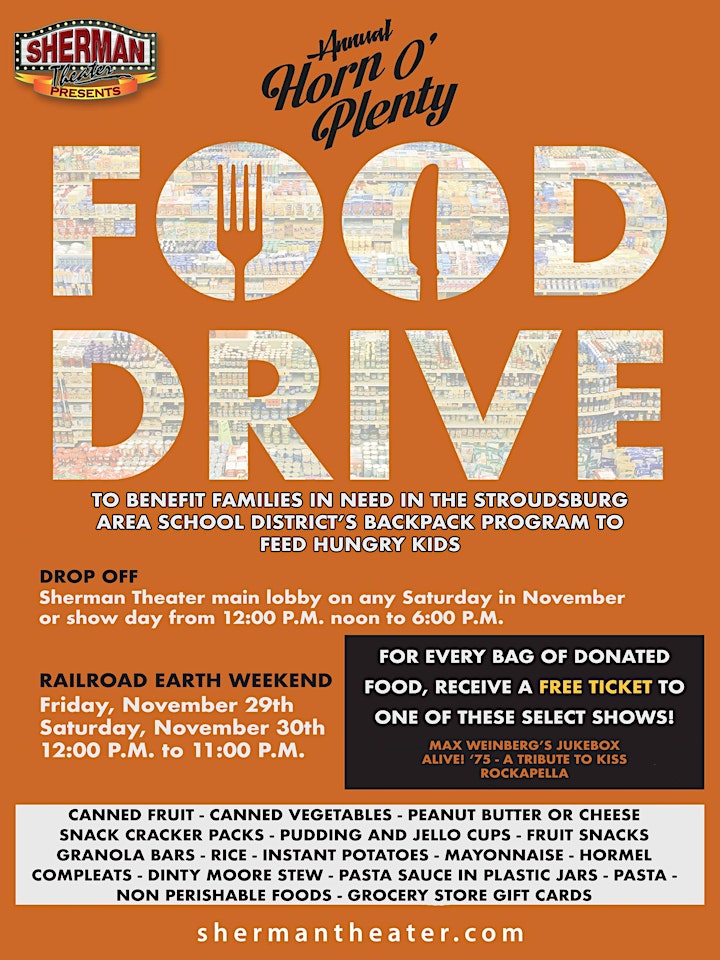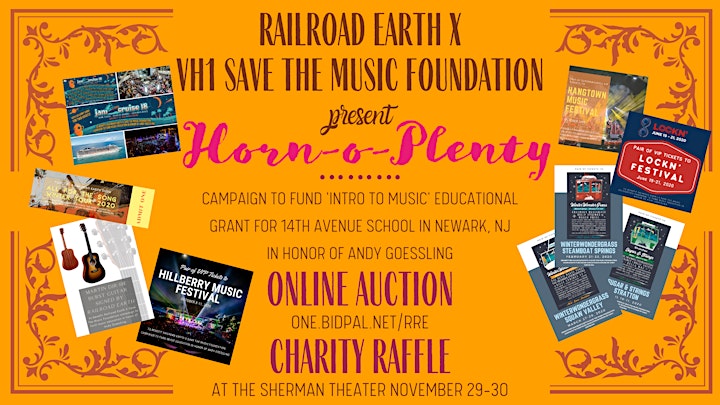 Venue Information:
Sherman Theater
524 Main St
Stroudsburg, PA, 18360